We understand that healthcare cost is a real concern. This is why we offer a variety of treatment options for a variety of budgets and expectations. Your treatment doesn't end until you are fully satisfied with the care you've received. So what that means is no sales talk, no pressure. We only provide treatment that we know is useful to you.
Most of our patients have dental insurance, which we will be happy to file on your behalf at the time of your visit. If needed, our office can also provide an estimate of your dental treatment cost. We can also contact your insurance provider if you have queries about your coverage.
Dr. Hannah Voelker, Dr. Brian Linton, and Dr. Ed Davis accept a range of payment options for their dental services, including:
Cash, personal check
HSA/FSA dollars
Major credit cards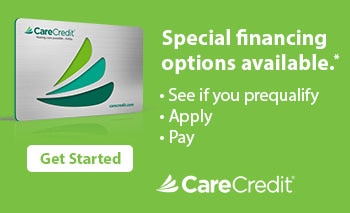 Please let us know if you have any questions about your payment options and we will be glad to assist you. We know it can be difficult to understand deductibles, maximums, and treatments covered under insurance, which is why we are here to help answer your insurance and financial questions.